Please note: we are temporarily closed.
Dublin Ranch Golf Course offers a full-service bar and restaurant in Dublin, CA. Enjoy a robust breakfast before your tee time while soaking in the view, or chow down on a delicious meal after your round. Our restaurant and bar menu contains various popular breakfast selections, lunch dishes, beer, wine, and other alcoholic beverages. We offer ample free parking, scenic views, and excellent customer service at our bar and restaurant in Dublin, CA.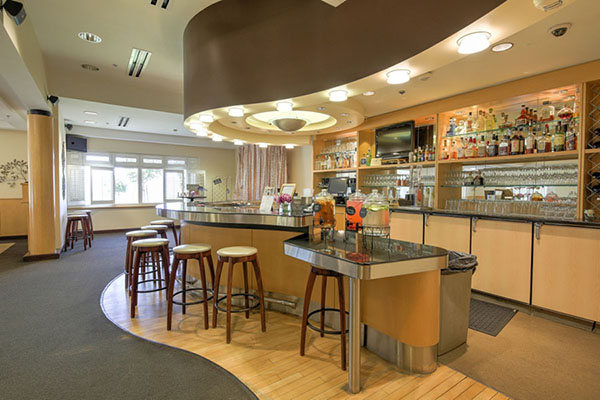 Breakfast Options
If you're heading out to the course right away, take one of our Grab & Go breakfast sandwiches or burritos. In addition, our breakfast beverages menu provides the perfect complement to your morning eats. Kickstart your day with options ranging from robust Irish coffee to refreshing fruit juice.
Lunch Selections
If you already had breakfast or finished golfing early, allow our lunch menu to energize you for the rest of your day. Choose from our chefs' skilled adaptations of classic sandwiches, burgers, and salads. Our ingredients are always fresh to give you a culinary experience matching the quality of our golf course.
Wine, Beer, and Spirits
Are you celebrating a successful round with your partners, or do you simply want to kick back and relax? We provide a premium selection of beers, house wines, cocktails, and spirits. Enjoy your favorite drink at our comfortable bar in our indoor space, or outside on our beautiful, spacious terrace overlooking the perfectly manicured golf course.
Feeling hungry? Dine in or call for take-out from the Hilltop Restaurant and Bar at Dublin Ranch Golf Course. Conveniently located minutes from the 680 or 580 Freeways in Northern, California.
For information regarding private group events, please contact our Catering Director.